First suspected of murder in LOVE YOU MORE, investigator Tessa Leoni learns how to unbury a client's deepest secrets and in TOUCH & GO while hoping to someday build a future with New Hampshire sheriff's detective Wyatt Foster in CRASH & BURN.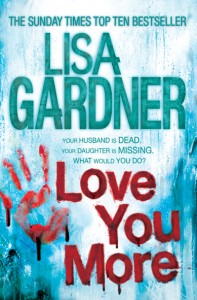 Love You More
Tessa Leoni #1
Sunday Times and New York Times bestseller Lisa Gardner is back with the fifth novel in the Detective D.D. Warren series, Love You More. TWO WOMEN WITH ONE QUESTION.
HOW FAR WOULD YOU GO TO SAVE YOUR CHILD? Lee Child says 'this book had me at the author's name'.
Touch & Go
Tessa Leoni #2
Chilling and compulsive, Sunday Times Top Ten bestseller Lisa Gardner returns with Touch & Go – A FAMILY OF THREE ARE KIDNAPPED. CAN TESS LEONI (of Love You More), FIND THEM? Also featuring series lead Detective D.D. Warren. By the author proclaimed by Karin Slaughter as 'an amazing writer'.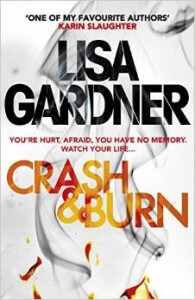 Crash & Burn
Tessa Leoni #3
Sophie Hannah says it's 'the perfect thriller', now read Sunday Times bestseller Lisa's Gardner's compulsive and unputdownable thriller CRASH & BURN. A WOMAN, UNABLE TO REMEMBER THE EVENTS OF A CAR ACCIDENT, JUST WANTS TO KNOW WHERE HER DAUGHTER IS. . .If you love Karin Slaughter and Tess Gerritsen, you'll love Lisa Gardner.