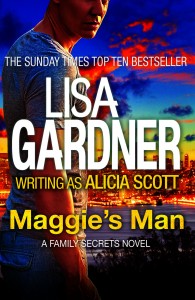 Maggie's Man
Writing As Alicia Scott #1
When shy and reserved Maggie Ferringer is called for jury duty, she never expects to be kidnapped by an escaped convict. But Cain Cannon, disguised as a prison guard, pulls a gun, and she has no choice but to be taken hostage. Cain claims that he's innocent of killing his girlfriend six years ago, and now he wants revenge on the people who put him behind bars. Soon Maggie becomes more than just a hostage to Cain. As they slowly begin to share the secrets of their respective pasts, she discovers there's more to him than meets the eye, and that his freedom is worth fighting for, at any cost.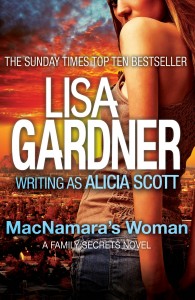 MacNamara's Woman
Writing As Alicia Scott #2
When Tamara Allistair lost her family, she quickly learned that the only person she could rely on was herself. Now she wants revenge against the man who wronged her. But going after a target with far-reaching connections is a dangerous gamble, and soon Tamara herself is the one being threatened. A man with his own share of family issues, ex-marine C. J. MacNamara knows that protecting Tamara is the right thing to do. Keeping her safe is no easy task, but getting her to trust him is an even tougher challenge. As Tamara attempts to right a wrong ten years in the making, C.J. puts his own life on the line to protect a woman more worthy of love than anyone he's known before. . .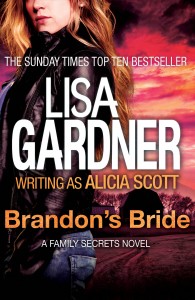 Brandon's Bride
Writing As Alicia Scott #3
For years Brandon Ferringer has sought to untangle the mystery surrounding his father's disappearance. Now training as a hotshot – a seasonal wildland fire fighter – Brandon is on the verge of finally uncovering the truth. In need of temporary lodging, he rents a room at a local farm, but soon finds that his attraction to the ranch's alluring owner threatens to distract him from his mission. Single mother Victoria Meese struggles to make time for herself between raising her son Randy and running the Lady Luck Ranch. When she meets Brandon, she suddenly discovers something to believe in again. But Brandon's search for answers is about to turn dangerous, threatening their growing connection, and their very lives. . .